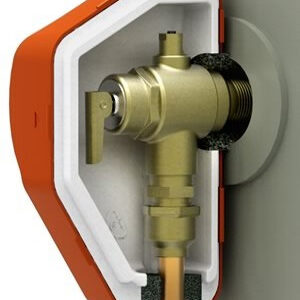 Valvecosy is made in Australia from recyclable, UV stabilised, polypropylene outer case and expanded polystyrene inner core.
Valvecosy™ is currently only available in COLORBOND® colour DUNE®* dune colour.
The Valvecosy covers the entire PTR valve.
Valvecosy fits most 12mm and 19mm valves.
Buying a Valvecosy helps hot water service installations comply with AS/NZS 3500.4.
At Valvecosy we're committed to great customer service.
We'll ship your Valvecosy within 24 hrs of receiving payment.
We have a flat rate shipping fee Australia wide of $10.00.
We offer money back guarantee if you're not satisfied with your Valvecosy.